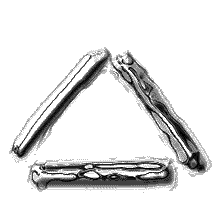 Freedom of sound have been about since about 1990 with their first release 'A Kiss' being made and punted round the shops and distributors DIY style with the help of Existence.
Going on to join forces with Choci (known for his Chewns and bad spelling) to set up a bit of a wikid studio in Soho; a year holed up in there brought a fair few releases on Aura and Chocis Chewns and a bit of a rep for the Acid sound. This was then transformed into a live thing with spots at such noisy places as Megatripolis, Tribal Energy and The Final Frontier at Cub UK as well as a couple of Live Broadcasts for Mushroom FM in Cambridge thanks to nice people like Mr. Smith and Lulu from Clueless SoundSystem.
(Time passes)
Loads of parties and two studios later Freedom of Sound is now signed to Silver Planet and based at the Ultimate Brain in London's Kings Cross along with Uplink and Alien Cops In Disguise and living on fags and an endless supply of decent coffee.
Most of '98 was spent writing tracks with Blu Peter for a new album for REACT records. The last Blu Peter single (Tell Me What you Want) did rather well and the next Blu Peter single (Blu Air / Mission) also contains a FoS mix and is due out Jan '99.
Hmm...I'd like like to know more about Freedom of Sound's tunes so much that I'm going to click here.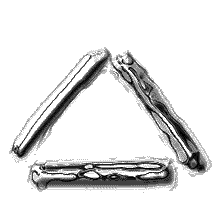 ---